WELCOME TO CLM, YOUR DEALER IN POINTE-CALUMET
CLM is your destination supplier for the sale or purchase of your motorcycle, your snowmobile, your boat, etc. At CLM located in Pointe-Calumet, we offer you a wide selection of choices.
On line or in store, you will find: Quality products and services! No matter what you are looking for!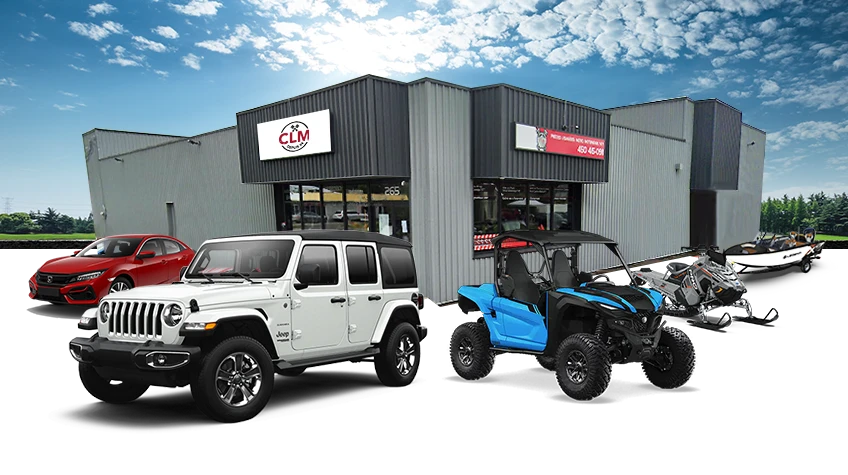 Experience CLM at its best
Featured vehicles
Subscribe to our newsletter
Be on the lookout for our promotions and have a front row seat for the arrival of new models!
Your best Pre-Owned car dealership in Pointe-Calumet
CLM
Wow! Very good service, I'm really happy, thank you!
The owner and staff are super friendly 😉👍
Good place, good price!!! All my skidoos and bikes are from CLM! Thanks
Access to a large inventory available for Cars, Boats, Snowmobiles, Motorcycles, Off-Road, Scooters... We have what you need! You can finally go on an adventure with your new toy.
Special offers, because we also care about your wallet and offer you promotions that you can't refuse.
Give a Review